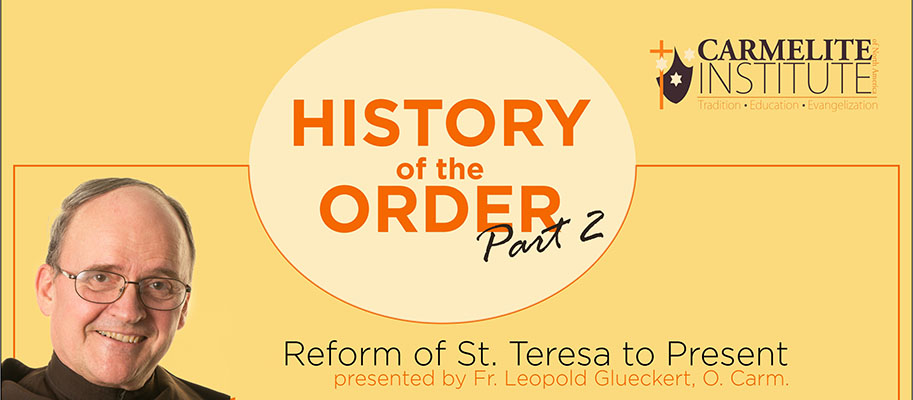 In September-December, 2018 the Carmelite Institute recorded the second half of the course, "History of the Order" taught by Fr. Leopold Glueckert.  This is the history from the Reform of St. Teresa to present.  The course consists of seven sessions and each session is approximately three hours in duration.
The first part of the course, History of the Order Part I: Mount Carmel to St. Teresa's Reform is already available on our website.
We encourage you to take advantage of this great opportunity to learn our History from this esteemed historian!
Cost:  $10 per session (approx. 3 hrs each)
Or  $50 for all 7 sessions (Save $20)