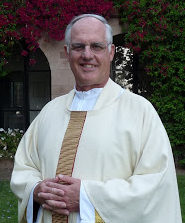 Fr. Stephen Watson, OCD gave these talks at the Day of Recollection in Tucson, AZ in June 2018.
Fr. Stephen describes what the virtue of friendship meant to St. Teresa.   He states, "affability or friendliness is one of the hallmarks of a genuine Teresian vocation." In particular, he uses the deep friendship between St. Teresa and Jerome Gracian as the ultimate example of the meaning of friendship.
We are glad we can make these talks available be viewed for a nominal price to cover our costs.
Please enjoy these talks and may you use them to deepen your understanding of that
wonderful "Gift of Friendship".